Drive Like A Lady: Greatest Female Race Drivers
May 20, 2015
Most people would think that racing is a man's sport. What they do not know is that there are some pretty badass women who have competed in racing, finishing in positions that most male drivers would never achieve. They have their pit stop crew checking their mufflers, radiators and metal parts to ensure that nothing can go wrong. Here are four women who have changed the history of racing.
Janet Guthrie
One of the most amazing women in racing, Janet Guthrie broke numerous gender barriers during her tenure as a driver. She graduated with a bachelor of science in Physics in 1960 and worked for the Republic Aviation as a research and development engineer. In the early 60s, she bought her first race car, a Jaguar XK 12, and started to compete in 1964. In 1976, she became the first woman to race in the NASCAR Winston Cup Stock Race. The following year, Janet Guthrie became the first female in the Indianapolis 500 and placed 29th. That same year, she became the first woman to compete in the Daytona 500, where she won the Rookie of the Year award and placed twelfth. She was inducted into the Woman's Sports Hall of Fame in 1980 and into the International Motorsports Hall of Fame in 2006.
Danica Patrick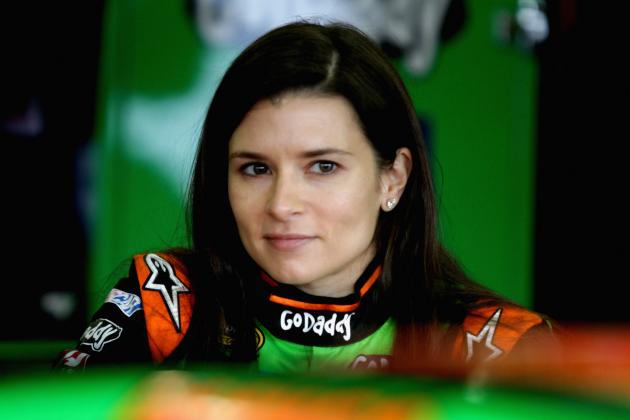 Considered to be one of the best female race car drivers of modern times, Danica Patrick has proven to the world that gender does not limit what a person can do. She began her racing career at 10 years old as she, along with her sister, began to race go karts. She moved to England at age 16 to further her racing career, competing in various British events. She placed second in Britain's Formula Ford Festival, the highest place an American has achieved. In 2005, she placed fourth in the Indianapolis 500, the highest position a woman has ever reached. That same year, she won the Rookie of the Year at the Indy Racing League (now called IndyCar Series). Three years later, she won the league, being the first woman to do so. In 2009, she came in at third place in the Indianapolis 500, the highest position ever held by a woman. In 2013, she was the first woman to win the Pole position at the Dayatona 500 and placed eighth.
Milka Duno
She's fast, brainy and a beauty. Perfect words to describe Venezuelan race car driver, Milka Duno. She is not just a woman of beauty but of brains as well. She happens to hold a degree in Naval Engineering along with her four master's degrees. It wasn't until 1996 and she began to race at age 24. She moved to the United States to improve her racing skills in 1999. In 2004, she became the first woman to win a major sports car race in North America by winning the Miami Grand Prix. Three years later, she finished second in the 24 Hours of Dayatona, the highest position any woman has reached in the race's 52 year history.That same year, Milka Duno became the first Latina to compete in the Indianapolis 500.
Shirley Muldowney
Known as the "First Lady of Drag Racing" and "Cha Cha", Shirley Muldowney proved that it is not only men who can race drag. She began to street race in New York in the 1950s. She formally made her debut in 1958 by competing on a dragstrip of the Fonda Speedway. In 1965, she became the first female to receive a license to drive a Top Fuel Dragster from the National Hot Rod Association (NHRA). She was the first female to win Top Fuel Championships and won 3 (1977, 1980 and 1982). She eventually won 18 NHRA events in her career. In 1998, she set the speed record for the International Hot Rod Association. She was entered into the Motorsports Hall of Fame in 1990. She finally retired in 2003 at the grand age of 63.
For sure in the future, you will see more women breaking records and boundaries the way these women set the mark not only for ladies but for men as well.